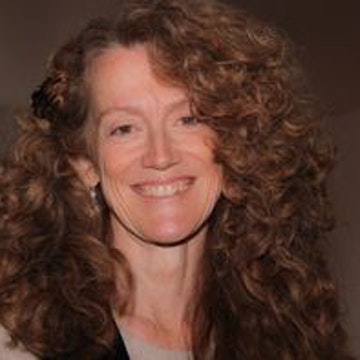 Shambhala Training Level 3: Warrior in the World
with Myra Woodruff & Alexandra Vlasic

Due to the COVID-19 pandemic and o

ut of an abundance of care and sense of responsibility, we have decided to postpone offering Shambhala Training Level 3. We are currently exploring dates to reschedule this training. Check this website regularly for updates.
Having learned not to turn away from fear, we can extend this strength into everyday life situations. We learn that we can apply our practice to whatever arises, developing more confidence in all aspects of our world.
Shambhala Training III provides a meditation practice that builds upon the mindfulness-awareness technique of Shambhala Training Weekend II to further awaken the mind and heart. With gentle fearlessness, we learn to step beyond our conditioning and open to the freshness of each new moment.
We continue to relate to our perceptions and our world directly through meditation practice, and we further develop our capacity to relate to others and our environment with humor, kindness, and strength.
With the guidance of a senior Shambhala teacher and a group of experienced meditation instructors, you will learn a meditation practice that builds upon the technique learned in Shambhala Training Level II. This program provides students with real techniques for raising our gaze and relating to the world around us like warriors
Shambhala Training Level III includes:
• Guided meditation instruction
• Mindfulness meditation talks
• Optional one-on-one meditation instruction
• Mindfulness movement exercises
• Concluding festive reception
Please register by March 18 as we need a minimum of 5 participants to hold this program. Pre-requisite: completion of Shambhala Training Level 2

About the Teachers
Shastri Myra Woodruff is the former Executive Director of Karmê Chöling, in Barnet, VT. She has been a student of Sakyong Mipham Rinpoche for over twenty years and was appointed Shastri for Burlington, Vermont in 2012. She has over thirty years experience as a Clinical Social Worker and Psychotherapist. She attended her first dathun at Karme Choling in 1988, has staffed or taught Shambhala programs since 1995, and has completed a three-year retreat.
Alex Vlasic has been practicing meditation and studying dharma within the Shambhala Buddhist lineage for 8 years. She is a facilitator, writer, Shambhala teacher, and assistant teacher to the UnTraining White Liberal Racism program. She also serves as co-facilitator for Shambhala's White Awareness Council. She lives in Plainfield, VT with her partner Kate.

About Shambhala Training
Shambhala Training offers a structured path of meditation and emotional intelligence education rooted in the ancient wisdom of the Shambhala tradition and created for the challenges of modern, everyday existence.
The Shambhala Training path consists of programs suitable for both beginning and experienced meditators, and open to people of any spiritual tradition.
This comprehensive overview of mindfulness meditation and contemplative living practices presents the view that when we foster a more awake relationship with ourselves, we are creating a more awake and compassionate world.