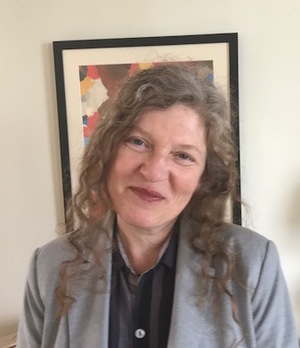 Shambhala Training Level 4: Awakened Heart
with Ella Reznikova, Kate Raddock, Suzanne Trahey
Having further awakened our minds and hearts in Shambhala Training Weekend III, we continue our journey by allowing our natural curiosity to show us more of our world outside the parameters of our usual fears.
In this program, we will explore a meditation practice that teaches us to apply the mind of meditation to the challenges of everyday life. With this expanded meditation practice, our lives become filled with more options, more potential, and more chances to see the world with confidence, patience, and generosity.
Pre-requisite: completion of Shambhala Training Level 3
Please register by May 22. We need 5 participants in order for this program to be held. Repeaters welcomed at 1/2 price.

Shambhala Training Levels 4 includes:
• Guided meditation practice
• Mindfulness meditation talks by a senior teacher
• Group discussions
• Optional one-on-one meditation instruction
• Mindfulness movement exercises

About Shambhala Training
Shambhala Training offers a structured path of meditation and emotional intelligence education rooted in the ancient wisdom of the Shambhala tradition and created for the challenges of modern, everyday existence. This comprehensive overview of mindfulness meditation and contemplative living practices presents the view that when we foster a more awake relationship with ourselves, we are creating a more awake and compassionate world.

About the Teachers
Ella Reznikova, originally from Ukraine, is a Shambhala Training teacher, a translator, and the Scholarship Manager at Karme Choling Retreat Center. She is trained in Transformative Meditation.
Suzanne Trahey is passionate about building leadership capacity and creating healing communities and sources her teachings from the meeting of the two. She is the Associate Director of Head Start at Capstone Community Action. She has been a student of Sakyong Mipham Rinpoche, the lineage holder of Shambhala Buddhism for over 10 years. She lives in Montpelier.
Kate Raddock has been a practicing student of the Shambhala lineage since 2011. Kate is a massage therapist, energy worker, nature-lover, Shambhala teacher and a hoot. She lives in Plainfield, VT with her partner Alex.