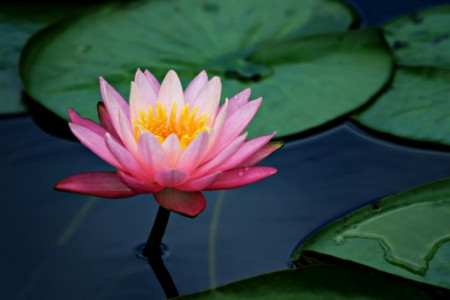 Contentment in Everyday Life -- by Zoom
with Timothy Quigley, Alexandra Vlasic, Kate Raddock
Join us in this 5 week exploration of what it means to be alive in a powerful and poignant way without ignoring the immense suffering taking place in the world.

There are times in our lives when we have an opportunity to self reflect and deeply consider how we would like to engage more fully. We can put it off with the excuse that we will do it when our work slows down or when we have more space in our lives. The occasion of being sheltered at home offers us an opportunity to look at our very human experience and contemplate: What is contentment? How can I embrace my human experience when the world seems upturned? We could choose to look away from what is happening in our own experience and in the world, but somehow there is always something that can't be ignored. In order to strengthen and nurture our ourselves on the most basic level, we can cultivate a friendship with ourselves and see how we can meet our present experience as it is, not "always wishing for another now."

Through sitting meditation and contemplation practice, we will learn how to integrate meditation into our lives, explore how to connect to how we feel, and appreciate our direct experience.
This class will be taught via ZOOM and is open to anyone. The class is conducted over five consecutive Tuesday nights.
REGISTRATION IS NOW CLOSED AS THE CLASS IS UNDERWAY.

JOIN BY ZOOM HERE: https://zoom.us/j/558855512 (you can join by computer audio or by phone). If you have a camera on your computer you can also join us visually once you get on the platform.
If only calling in, dial: 1-929-205-6099 and mtg ID: 558 855 512
(NOTE: this will be an interactive class so you are encouraged to join via a computer or smart phone)

Payment: Payment for registration can be made on our Donate page here: https://montpelier.shambhala.org/community/donate/. Please write CIEL Registration in the comment box. That said, no one will be turned away for lack of ability to pay. In this time of great economic hardship it is important to us to serve our community -- first and foremost. Thank you!

About the Teachers
Timothy Quigley has been a student in the Shambhala lineage since 1991. Mr. Quigley recently served as the Interim Executive Director and Director of Practice and Education for the Shambhala Meditation Center of New York. He currently serves as the Director of the Umdze Corps and is part of the core faculty for Shambhala Ritual Academy. As a musician and composer he has toured all over the world and played on many records. He lives in Montpelier, Vermont with his wife and daughter.
Alex Vlasic has been practicing meditation and studying dharma within the Shambhala Buddhist lineage for 8 years. She is a facilitator, writer, Shambhala teacher, and assistant teacher to the UnTraining White Liberal Racism program. She also serves as co-facilitator for Shambhala's White Awareness Council. She lives in Plainfield, VT with her partner Kate.
Kate Raddock has been a practicing student of the Shambhala lineage since 2011. Kate is a massage therapist, energy worker, nature-lover, Shambhala teacher and a hoot. She lives in Plainfield, VT with her partner Alex.