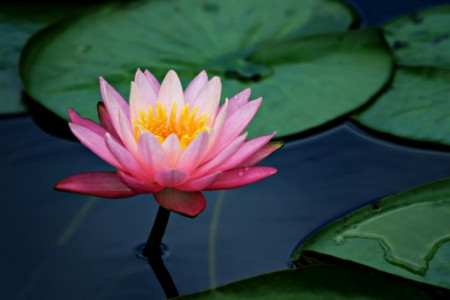 Contentment in Everyday Life -- by Zoom
with Timothy Quigley
Contentment can feel very elusive in our everyday life. It's not uncommon to experience uncertainty, insecurity, anxiety, and self-consciousness. Every day we can go through a full range of feelings and emotions or patterns of avoiding them. In times of stress and challenge such as the one we are presently facing with the COVID-19 pandemic and social distancing, it is helpful to be able to slow down and make friends with our state of being.

This 5-part class provides an exploration of genuine contentment, foundational views of Buddhist teachings, and how to bring meditation into daily life. Through the gentle precision of meditation practice, we can learn to appreciate ourselves and simple human experiences, free from self-aggression. In this course we will explore how to work with difficult emotions and challenges and meet them with curiosity, steadiness, and humor.

Timothy Quigley will guide us through cultivating a gentle and friendly relationship with our everyday lives. Through on-line talks, guided meditation, contemplation, and discussion, we gain understanding and experience of unconditional contentment as well as exploring the obstacles and challenges to experiencing simplicity and nowness. This course is beneficial to new and experienced meditators alike.

This class will be taught via ZOOM and is open to anyone. The class is conducted over five consecutive Tuesday nights and participants are asked to commit to attending the entire program as each class builds on the previous one.
About the Teacher
Timothy Quigley has been a student in the Shambhala lineage since 1991. Mr. Quigley recently served as the Interim Executive Director and Director of Practice and Education for the Shambhala Meditation Center of New York. He currently serves as the Director of the Umdze Corps and is part of the core faculty for Shambhala Ritual Academy. As a musician and composer he has toured all over the world and played on many records. He lives in Montpelier, Vermont with his wife and daughter.


JOIN BY ZOOM HERE: https://zoom.us/j/558855512 (you can join by computer audio or by phone). If you have a camera on your computer you can also join us visually once you get on the platform.
If only calling in, dial: 1-929-205-6099 and mtg ID: 558 855 512
(NOTE: this will be an interactive class so you are encouraged to join via a computer or smart phone)

Payment: We do not yet have a way to collect credit card payments electronically. We ask participants to mail us a check with payment to the Montpelier Shambhala Center, 5 State Street, 2nd floor, Montpelier, VT 05602. That said, no one will be turned away for lack of ability to pay. In this time of great economic hardship it is important to us to serve our community -- first and foremost. Thank you!