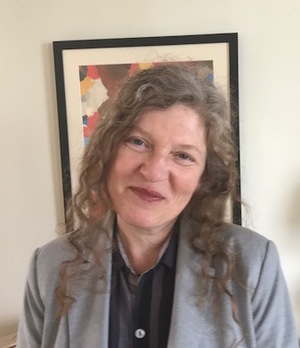 Dharma Talk: Meditation as Self Respect
with Ella Reznikova

Due to the COVID-19 pandemic and out of an abundance of care and sense of responsibility, we will offer this program remotely via ZOOM.

Join us for an engaging evening which includes meditation instruction, a brief dharma talk and discussion, and time to practice meditation.
The very act of meditation expresses our willingness to spend time with ourselves. However, before we engage in the practice of meditation itself, let's explore our attitude towards ourselves.
Our evening program will be given by Ella Reznikova who hails from Barnet, VT. Her talk will be on the topic of Meditation as Self Respect.
Ella Reznikova, originally from Ukraine, is a Shambhala Training teacher, a translator, and the Scholarship Manager at Karme Choling Retreat Center. She is trained in Transformative Meditation.

Click this ZOOM link to join the program:
https://zoom.us/j/926784995 (you can join by computer audio or by phone). If you have a camera on your computer you can also join us visually once you get on the platform.
If only calling in, dial: 1-929-205-6099 and mtg ID: 926-784-995

Everyone is welcome!
Free and open to all.
Donations always welcome
and can be mailed to us at Montpelier Shambhala Center, 5 State Street, 2nd floor, Montpelier, VT 05602,
or can be charged to your credit card through our Paypal account here: https://montpelier.shambhala.org/community/donate/.